Professor Lawyer Giorgio Frus
Barrister at the Italian Supreme Court of Appeal o Corte di Cassazione
EDUCATION: Law Degree from University of Turin, Member of the Italian Association of Civil Law Scholars, member of AGI (Italian Association of Labour lawyers), member of the CSDN ("Domenico Napoletano" National Centre for Labour Law Studies).
BAR: Turin
FOREIGN LANGUAGE: French
Giorgio Frus is the founding partner of the "Frus Law Firm", established in April 1977, and of the "Frus and Associates" Law Firm, established on 1st January 2015. His professional practice focuses primarily on extrajudicial, judicial, and arbitration counselling and assistance in the fields of labour law, civil law, commercial law, and family law. He exercises its practice before first instance tribunal and court of appeal and has the right of audience in the Italian Supreme Court. He was appointed assistant professor of The General Theory of Trial in 1976, he was admitted to the Turin bar in 1977, and he was awarded a research grant from the Italian National Research Council (CNR) in 1978.
He became a researcher in civil procedural law in 1981 and earned the right of audience before the Court of Cassation in 1994. He has been Professor of Civil Procedural Law II at the Faculty of Law of the University of Turin since 1998 and Associate Professor at the same Faculty since 2006 to November 2016.
He is also a member of the editorial committee of the journal "La Giurisprudenza Italiana".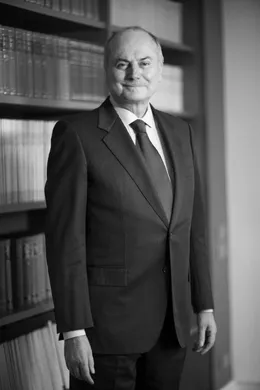 He has also held teaching positions at the Postgraduate School for Legal Professions of the University of Turin, at the Postgraduate Legal Training School of the Turin Bar Association, while also being a member of its scientific committee, at the Advanced Training Course in Labour Law organised by the Piedmont and Aosta Valley Section of the Italian Association of Labour Lawyers, with the patronage of the Turin Bar Association, as well as at the Master degree in Labour Consulting and Human Resource Management held by the University of Turin.
He regularly speaks at seminars and conferences and he is the author of several articles and publications, as referred to in Ricerca | IRIS Uni Torino