Associated law Firm with proven experience based in Turin and Milan
The law firm was established in 1977 by Lawyer Giorgio Frus. In 1993 Lawyer Andrea Buchicchio joined the firm. His expertise is in the fields of labour law and social security legislation, tax law and civil law. Lawyer Marco Frus, who specialises in labour and commercial law, joined the firm in 2013, after gaining experience at another major law firm in Turin. On 1st January 2015, this collaboration led to the establishment of the "Frus and Associates" Law Firm, which also relies on the professional relationship of counsel established with Lawyers Riccardo Michi e Laura Presti. The other members of "Frus and Associates" are lawyers Marco Russo, Daniela Fraschini, Claudio Bechis, Susanna Marta e Claudio Serra, and trainees Martina Comel, Cecilia Magliona e Luca Provvisiero.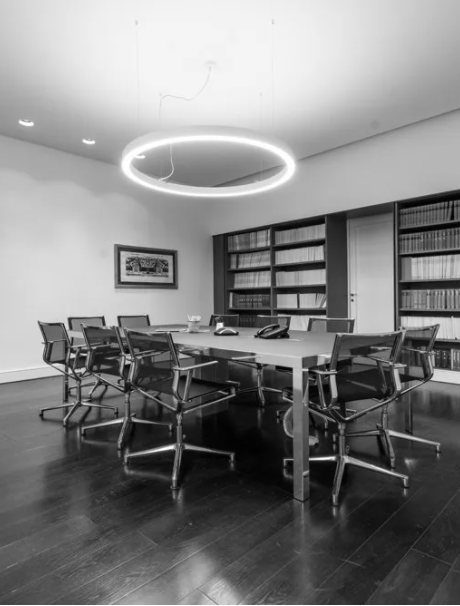 We all work with great passion and are keenly aware of how valuable it is to have our Clients' trust. We operate both in Italy and abroad, either in person or counting on trusted local colleagues when necessary. Any Client, be it a company or a private citizen, is followed by at least two professionals, in order to provide prompt answers and ensure year-round support. We guarantee our Client our total commitment for what concerns both our extrajudicial consulting and support services and legal representation in court proceedings or arbitration, when all alternative solutions fail and litigation is no longer avoidable.
We take into account each of our Clients' needs and objectives in order to offer personalised services that are tailored to each case and with a view to optimise times and costs. We illustrate our Clients the implications of any choice, we keep them up-to-date with the developments of our actions and related costs, and we clarify, with transparency and promptness, any doubt that may arise about the professional relationship.