EDUCATION: Law Degree from University of Turin
BAR: Turin
FOREIGN LANGUAGE: English, French, Spanish
Claudio Bechis has been collaborating with the "Frus and Associates" Law Firm since May 2015. He practices his professional activity in the fields of bankruptcy law, labour law, civil law, and commercial law.
He has gained experience particularly in the protection of consumers, in banking disputes, in judicial and extrajudicial assistance to the bodies appointed for bankruptcy and insolvency proceedings, in professional services in case of receivership, and in administrative and liquidation activities concerning composition with creditors.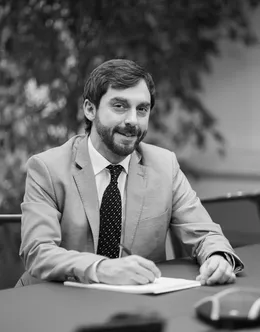 He graduated summa cum laude from the University of Turin in 2009 and, since then, he has been collaborating with the Faculty of Law as subject expert in Civil Procedural Law.
He has also been contributing to the journal "La Giurisprudenza Italiana" since 2009, for which he has written articles and case notes and, since 2015, the online newsletter Euroconference.
He completed his legal traineeship in the Firm of Lawyer Cecilia Ruggeri, with whom he continued to collaborate until April 2015.